Advanced Muscle Integration Technique in Marietta
What is Advanced Muscle Integration Technique?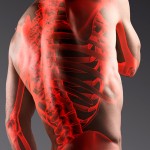 An analysis that evaluates over 400 muscles in the body. Dr Nathan Bennett D.C. will challenge current muscle function conditions, and define range of motion based on individual patient symptoms. Using the "biological language system" of the AMIT model, Dr Nathan Bennett D.C. can identify the problem area and begin a treatment session. Working on reflex centers in the body re-activates proper neurological function for that muscle, allowing it respond and hold contraction.
What Conditions Are Treated?
Acute and chronic conditions such as knee problems, frozen shoulder, and injury trauma. Some examples include: Plantar Fasciitis, Bursitis, Carpel Tunnel Syndrome, Tennis Elbow, Shin splints, Illiotibal Band (IT) Syndrome, and more!
Dr Nathan Bennett, D.C. :
For more information on AMIT and Dr Nathan Bennett D.C., visit his website or give us a call!